Ecology Consultancy Services
Available throughout the lifetime of your project
Get in Touch
Ecology Services
We undertake the full range of ecological consultancy, including baseline surveys and higher level work such as the preparation of Ecological Impact Assessments, Environmental Statement chapters and Habitat Regulations Assessments. Our services are available throughout the lifetime of your project and cover initial scoping works through to design phases and master planning, outline consent, and then reserved matters stages where ecology verification works and the discharge of conditions may be required - including the preparation of ecological management plans and mitigation.
Site Walkovers and Preliminary Ecological Appraisals
Read More
Local planning authorities will normally request an ecology survey to inform most planning applications and to understand the impacts of a project before granting planning permission. This survey is normally termed the 'Preliminary Ecological Appraisal' or 'Preliminary Ecological Assessment', but can also be referred to as a 'Scoping Survey', 'Biodiversity Survey' or 'Phase 1 Ecology Survey'
For some sites this report will be based on a single visit, with the need for other surveys determined by the results of this first visit. The most likely follow-up surveys will be for bats, great crested newts or reptiles. For larger projects especially, this survey should be undertaken as early as possible to identify site constraints and enhancement opportunities.
The standards for this survey are set by the Chartered Institute of Ecology and Environmental Management British Standard (2013) 4:2020.
Protected Species
Read More
We are able to provide protected species surveys in-house for most groups. For some species, licences are required for robust surveys and we hold licences for bats, great crested newts and the little whirlpool ramshorn snail Anisus vorticulus. For some species, such as reptiles, badgers and water voles licences are not required and we can undertake these surveys too. For other groups, including dormice, we have associates with the appropriate survey licences.
Bats
Read More

Bats receive substantial legal protection, with individuals protected from harm and their roosts protected whether bats are actually present or not. They can only be surveyed at certain times of the year (most commonly summer) and the survey results are required before applying for planning permission, i.e. the need for bat surveys can delay projects substantially and they need to be considered early.
Where bats or roosts are present, a mitigation licence is likely to be required; although in some circumstances work can be undertaken using a precautionary method statement approach.

Graham is fully licenced to survey, disturb and handle bats. He has extensive experience of surveying bats, including building inspections, roost inspections and surveys; as well as foraging surveys using transect and static recording methods.
Great Crested Newts
Read More
Graham is fully licenced to survey great crested newts and also collect samples for DNA analysis.

Great crested newts breed in ponds and then spend the rest of the time on land in grassland, hedgerows and woodlands. Both the breeding ponds and occupied habitat are protected.
Surveys concentrate on possible breeding ponds within up to 250m of a site, with surveying carried out either at night or with new DNA-sampling. This process can only be undertaken during the spring and the results are required before applying for planning permission, i.e. the need for surveys can delay projects and need to be considered early.
Invertebrates
Read More

With two in-house entomologists, we have substantial experience of site surveys across brownfield, agricultural and natural sites; including condition assessment of invertebrate assemblages on SSSIs. We can survey and identify the major groups of British invertebrates, with external associates available for difficult species or where verification is needed.

Our portfolio includes major EIA schemes requiring intensive baseline surveys of invertebrates, acting as the overall managers for the invertebrate work and direct surveys, identification and reporting. Our expertise covers both terrestrial and aquatic habits, including ditches, for major rail, road and development schemes.
Our in-house expertise includes a survey licence for the little whirlpool ramshorn Anisus vorticulus, and a certificate in Family-Level Identification for Biotic Assessment from the Freshwater Biological Association.

Associated analytical methods include the Invertebrate Species-habitat Information System (ISIS), RIVPACS / RICT and other species and assemblage quality indices.

We are actively developing our research profile in the field of invertebrate ecology and its relationship to EIA and development planning policy. This includes recent conference presentations at the British Ecological Society meeting, conference of the Royal Entomological Society and the Chartered Institute of Ecology and Environmental Management.
Ecological Impact Assessment and Ecology Chapters for EIA and Environmental Statements
Read More
For larger projects or where impacts on important sites are possible, an Environmental Impact Assessment is likely to be required. The EIA process will cover many disciplines as well as ecology, each comprising a chapter in the overall Environmental Statement. The technical standards required for a robust EIA are high and they are normally subject to an internal legal review as well as external scrutiny.
We have extensive experience of preparing the Environmental Statement chapters for successful EIAs, with key projects including two major urban extensions (of 3,500 and 1,100 dwellings), projects in close proximity to European sites including one subject to scrutiny at public inquiry (with the inspector ruling the chapter to be robust).
Graham has acted as the lead ecologist on several major schemes, taking them through the baseline surveys, masterplanning, technical reporting and completion of the ES chapter. He has also acted as the ES chapter author on schemes where baseline work has been completed by others.
CfSH and BREEAM Ecology
Read More
BREEAM and Code for Sustainable Homes Assessments are used to assess the environmental performance of both new and refurbished buildings. Ecology is one of a number of areas included in the assessment, considering factors such as the existing value of land, protection of ecological features and the value of enhancements.

We have experience of preparing these assessments, from single dwellings to larger residential and commercial schemes, including schools and medical buildings.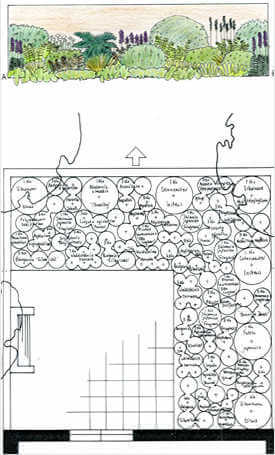 Habitats Regulations Assessment
Read More
Where plans or projects have the potential to impact European sites (Special Areas of Conservation or Special Protection Areas, also termed Natura 2000 sites) then Screening and potentially Appropriate Assessment reports will be required. Potential sources of impacts include recreational disturbance from new residents in housing schemes, hydrological effects, habitat loss and air pollution.
The majority of our experience here is working with developers to prepare their own assessments to inform proposals, but we have also prepared Appropriate Assessments on behalf of local authorities. Our experience is mainly in relation to recreational disturbance effects from small schemes through to urban extensions with 3,500 dwellings. Key issues in preparing these reports are ensuring that they are robust to legal challenge and adequately combine scientific understanding with the practicalities of project proposals.
Arboriculture
Read More
In association with a local company we are able directly offer tree surveys and arboriculture services, including survey reports for planning and detailed tree protection plans:
BS5837 Tree Survey and Tree Constraints Plan drawings, describing the trees on- site and showing where they are.
Arboricultural Impact Assessment, directly showing how a proposed scheme will affect trees and any required tree works.
Arboricultural Method Statement and Tree Protection Plan. Normally only required after planning approval, this will show how important and good quality trees will be protected from damage during development.
GIS, Mapping and Spatial Analysis
Read More
Good mapping is accurate, clear and informative, and the most effective way of sharing ecological information with other technical disciplines. We have over twenty years' experience of digital mapping from field data and ten years' experience of interpreting aerial photographs. Our field surveys use GPS and maps are provided in digital format when required. We regularly use GIS in academic work and have undertaken spatial time series analysis and geostatistical analysis (using Kriging) of ecological communities, with subsequent publication in the Journal of Applied Ecology and Natural England's Research Reports.
Data Analysis and Statistics
Read More
With strong academic backgrounds we are able to offer a range of analyses for ecological data, including spatial statistics and aerial photography. For the classification of invertebrate assemblages we regularly use the Invertebrate Species-habitat Information System and RIVPACS / RICT, and for NVC classification we use MAVIS.
For statistical analyses, including multivariate methods, we use a number of standard packages as well as 'R'.
Contact Us for More Information
In the first instance, we would recommend that you contact us to discuss your needs.
You can speak to Dr Graham Hopkins by calling 01603 435598
or emailing us at graham@hopkinsecology.co.uk